Arranco la décima edición del Festival de Cine Independiente de Buenos Aires (BAFICI) del 8 al 20 de Abril. En esta ocasión fueron seleccionadas algunas películas del genero para ser proyectadas en el festival, como fue en el caso en ediciones pasadas, donde se pudo ver el documental
Going to Pieces: The rise and Fall of the Slasher Films
, del cual ya hablamos un poco en el blog, y una película griega muy interesante de zombies llamada
To Kako (Evil).
Para esta edición, se podrán ver en la sección
Nocturna
, algunas películas interesantes, entre las que se destacan la sueca
Let the Right One in/Deja que entre el indicado (2008)
, la cual justamente íbamos a señalar como uno de los proyectos interesantes que están por venir. Otro de los films destacados es
Otto: or, Up with Dead People/Otto: o Arriba los muertos (2008)

,
del canadiense
Bruce La Bruce
, un pionero del movimiento Homocore o Queercore.
La sesión se completa con las orientales Sukiyaki Western Django de Takashi Miike, I'm a Cyborg, But That's OK de Park Chan-wook, The Matsugane Potshot Affair de Nobuhiro Yamashita, Black Belt de Shunichi Nagasaki, la norteamericana Llik Your Idols - The Cinema of Transgression de Angélique Bosio, la argentina de Diego Curubeto Carne sobre carne y la francesa Fear(s) of the Dark de Christian Hincker.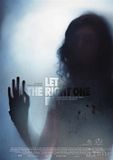 Las fechas y los horarios se pueden ver bien en la pagina oficial del festival. BAFICI